Alexander wins the freestyle at Future Champions on Belantis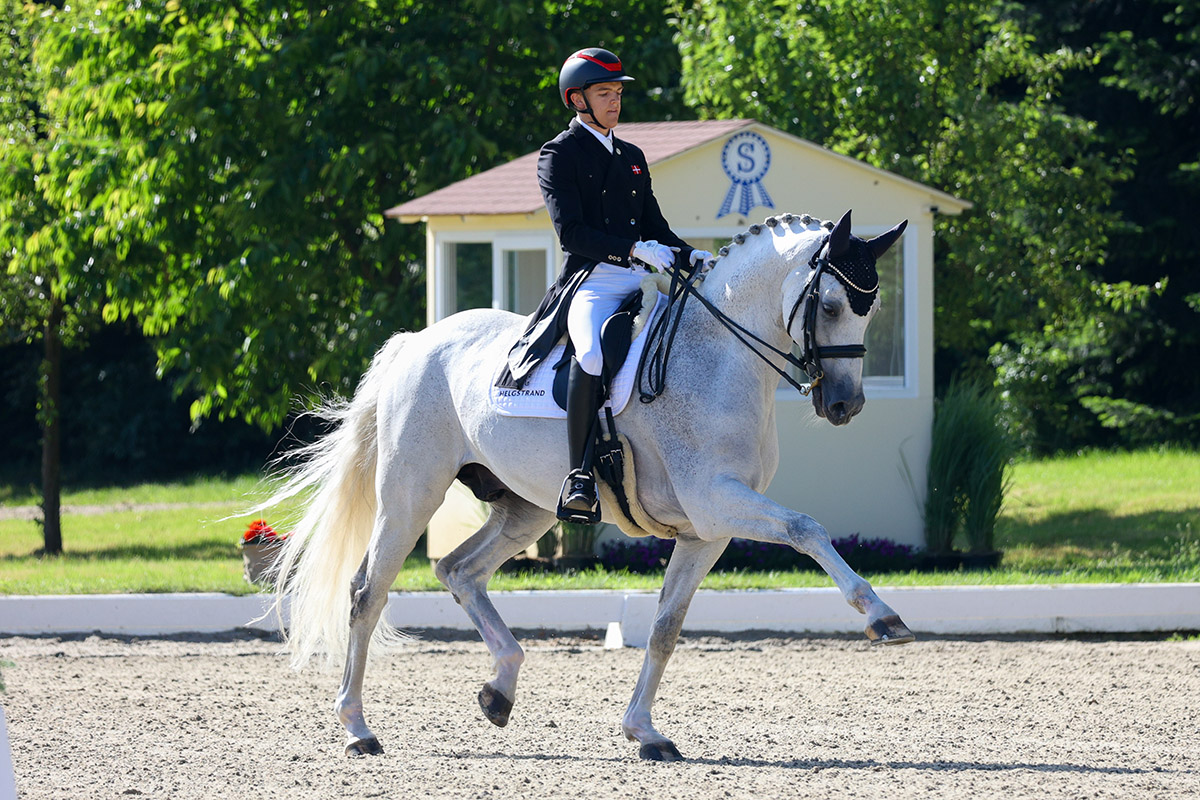 Pictured: Alexander Helgstrand and Belantis at the 2022 Future Champions.

Future Champions in Hagen, Germany is a recurring event that attracts young talented riders from all over the world. Again this year Alexander Helgstrand participated and this time he brought his new partner, Belantis by Benetton Dream/Expo'se - former ridden by Isabell Werth, but we also had the pleasure of watching several former Helgstrand horses again, all of whom performed phenomenally with their new riders.
New partnerships develop over time, and Alexander and Belantis' recent performances truly show that they are on the right path. In the first two youngrider classes, they placed second scoring 72.696% and 73.137% respectively, while in the freestyle took the lead with a whopping 79.65%. Two out of the three judges even rated their freestyle at 80+%.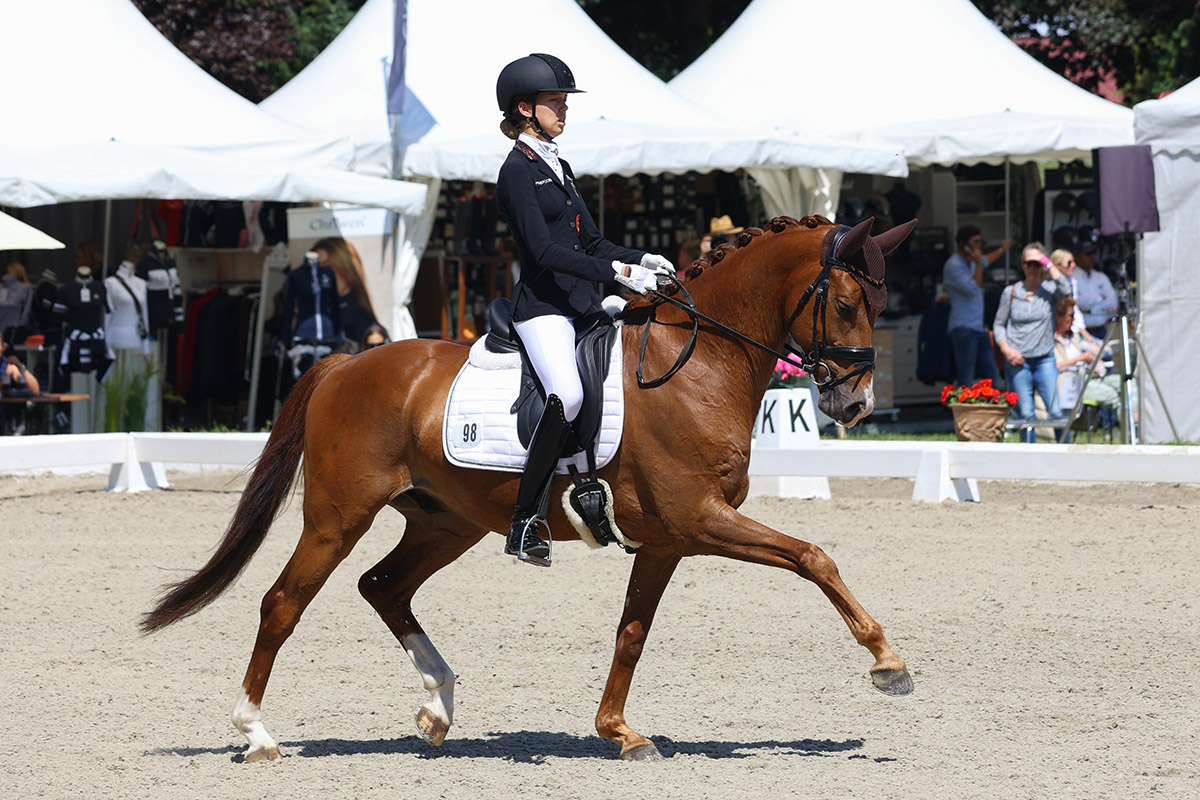 Pictured: Martha Raupach and Jack Sparrow at the 2022 Future Champions.
Successful horses at Future Champions
Every year, horses are leaving Helgstrand to match with new upcoming talents - and we love to follow them on their journey as their new partnerships grow. Once again, we had the pleasure of watching strong performances, which makes us very proud.
German Martha Raupach brought both Jack Sparrow by Expression/Vivaldi and Francis Drake OLD by Franklin/Don Schufro. On both horses she had some good rides and especially Jack Sparrow managed to put himself in the top league winning all his classes with results above 80%.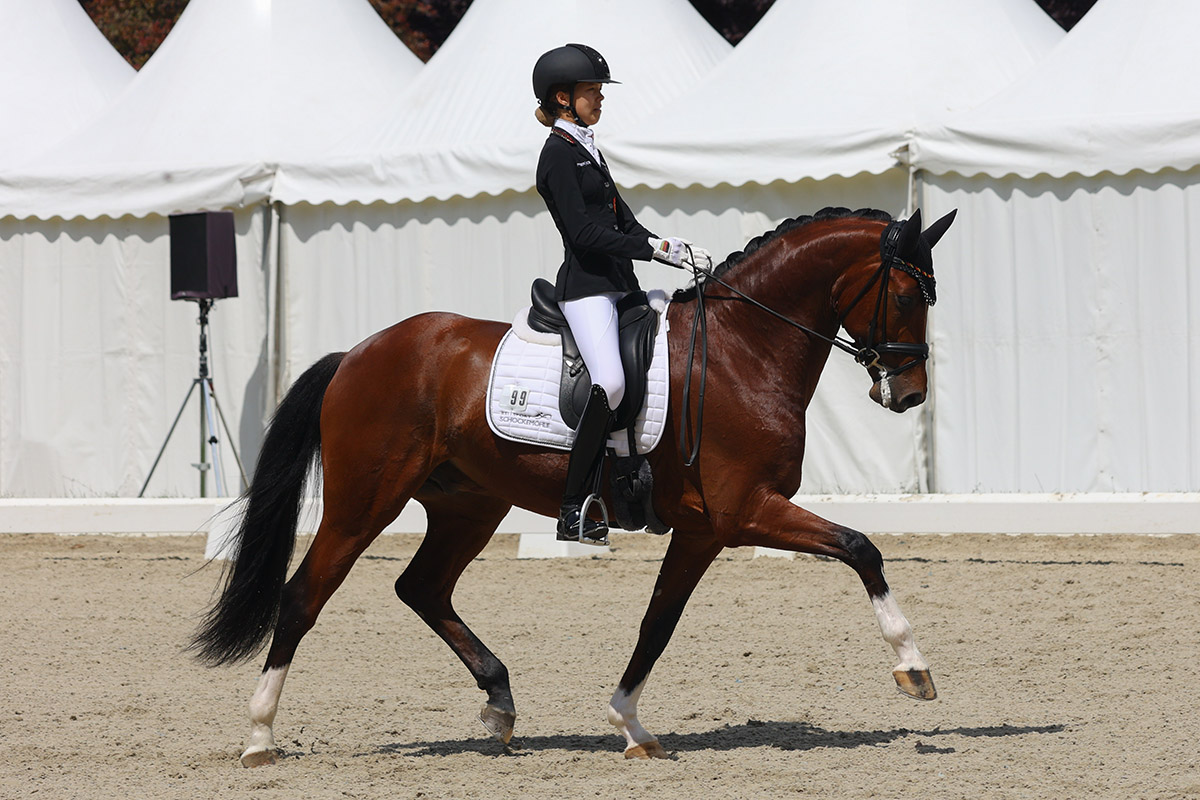 Pictured: Martha Raupach and Francis Drake OLD at the 2022 Future Champions.

On the impressive Franklin son, Francis Drake, she managed to place at the top of the junior classes. Francis Drake was former ridden by our German rider, Leonie Richter - among many unmentioned highlights, they placed 8th at the prestigious World Championship for 5-year-olds in Verden last year.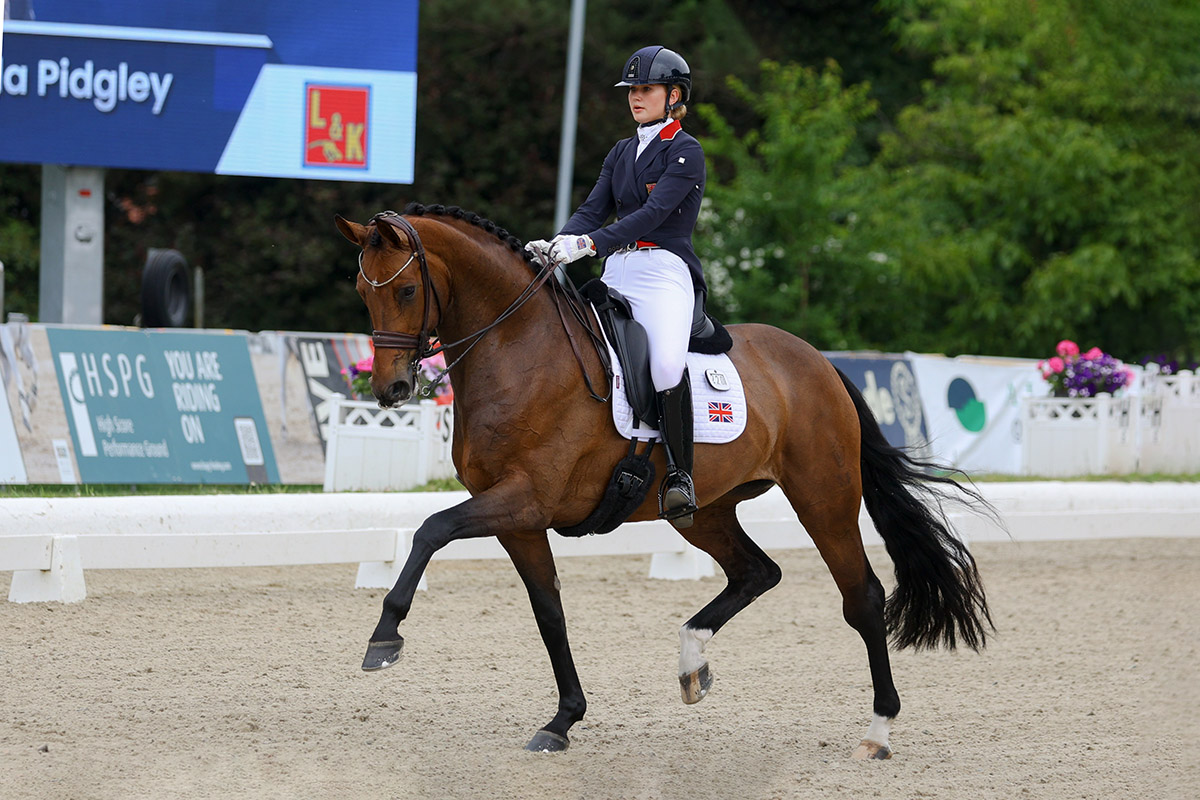 Pictured: Annabella Pidgley and Espe at the 2022 Future Champions.

We also had the pleasure of watching the British junior rider, Annabella Pidgley, who reaped great success with both her horses from Helgstrand. Despite her young age, she already has an impressive CV and this week she was able to add further top results. On the 8-year-old Espe by Escolar/Dimaggio she rode a total of three wins out of three, each time with a score of above 75%. In addition, she brought the 8-year-old Sultan des Paluds FRH by Soliman de Hus/De Niro, which she also rode to top placings throughout the show. Annabella is currently trained by Cathrine Laudrup-Dufour, who is part of the Helgstrand team.




Pictured: Annabella Pidgley and Sultan des Paluds FRH at the 2022 Future Champions.

We also had the opportunity to watch Danish Thilde Rude Hare performing on Fred the Red by Franziskus/Florestan. They ended up as runner-up in the Junior Freestyle Small Final.




Pictured: Hubertus Stallmeister and Adriano B. at the 2022 Future Champions.


Not only the horses did well, we also had the pleasure of seeing Adrino B by De Angelo/Flying Dream, ridden by his new rider, the only 13-year-old Hubertus Stallmeister. Adriano B., who Alexander Helgstrand rode to several medals in his pony years, achieved top placings every day with Hubertus in the saddle.
Congratulations to you all!

Pictures by ll-foto.de
Scroll